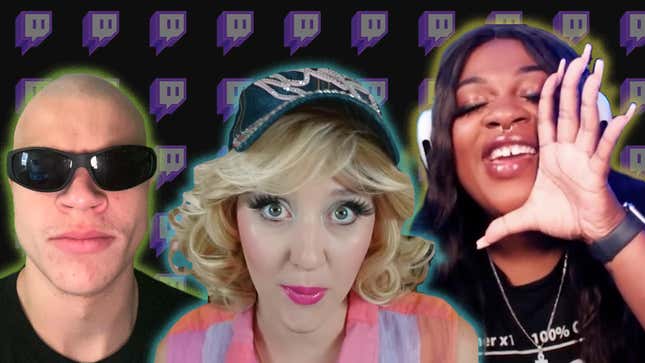 These days, it's not easy to stand out on Twitch, the wildly popular game streaming platform. As of writing, there's more than 7 million streamers who use the service to share live looks at their gameplay, paint a new piece of art, or try to activate viewers' autonomous sensory meridian responses (ASMR). That's a lot of competition. Then there are the goliaths, the folks whose names are almost synonymous with the platform itself, like Hasan "Hasanabi" Piker, Kai Cenat, Félix "xQc" Lengyel, and Imane "Pokimane" Anys. How can you get seen in such a massive sea?
Read More: Finally, Twitch Lets You Block Banned Users From Watching Your Stream
If you want to become a successful Twitch streamer, you'll have to dedicate a ton of time and energy to regularly stream and build an audience—but you'll also probably benefit from doing a bit, establishing a character, or just having an absolutely stellar sense of humor. (Think Dr. Disrespect but not an asshole.) You need to stand out, to make yourself more noticeable than the 7,000th person streaming Call of Duty.
The streamers gathered here all do something uniquely funny during their streams, or they're just downright hilarious. They make it feel less like you're watching a gameplay walkthrough and more like you're sitting at an improv show. Here are some of the funniest, most unique Twitch streamers you should check out ASAP.