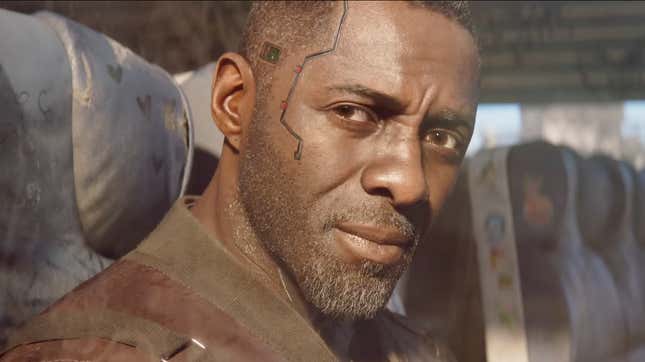 Cyberpunk 2077's lone expansion, Phantom Liberty, is coming to PC, PlayStation 5, and Xbox Series X/S on September 26, and it brings some new characters to the game's gritty world. These include Idris Elba's Solomon Reed, a spy who's been in Night City for years under direct order from the President. However, he obviously had a life before we meet him in the add-on's story, and CD Projekt Red has released a new cinematic trailer that gives you a glimpse into his life seven years prior to the events of Phantom Liberty.
Phantom Liberty Is Undoing One Key Thing That Cyberpunk Got Right
While there are no spoilers for the events of Phantom Liberty, this trailer does show a key event in Solomon's past, as well as that of Songbird, the netrunner who helps V throughout the expansion. So if you want to wait to be told about this event (which you won't actually see in the game), this is your spoiler warning. However, showing is always better than telling, so if you'd like to see a bit of Elba's performance and Christine Minji Chang as Songbird, read on.
The cinematic shows Solomon getting on a train leaving Night City. He's seemingly nearing the end of an op, with Songbird in his ear ensuring he makes his exit safely. As they talk about taking some time off from being government spies, the tone of the scene shifts from relief to suspense, and we see a big moment between these two that gets explored later in Phantom Liberty. What happens next is better seen than read, so check out the trailer below:
CD Projekt Red
Phantom Liberty is launching on September 26, but the 2.0 update that brings some major systemic changes like new skill trees, car combat, and enemy tactics will launch for all players on September 21. For more on that, check out our impressions, and for more on Phantom Liberty, keep an eye out for Kotaku's full review on September 20, 11 a.m. Eastern Time.