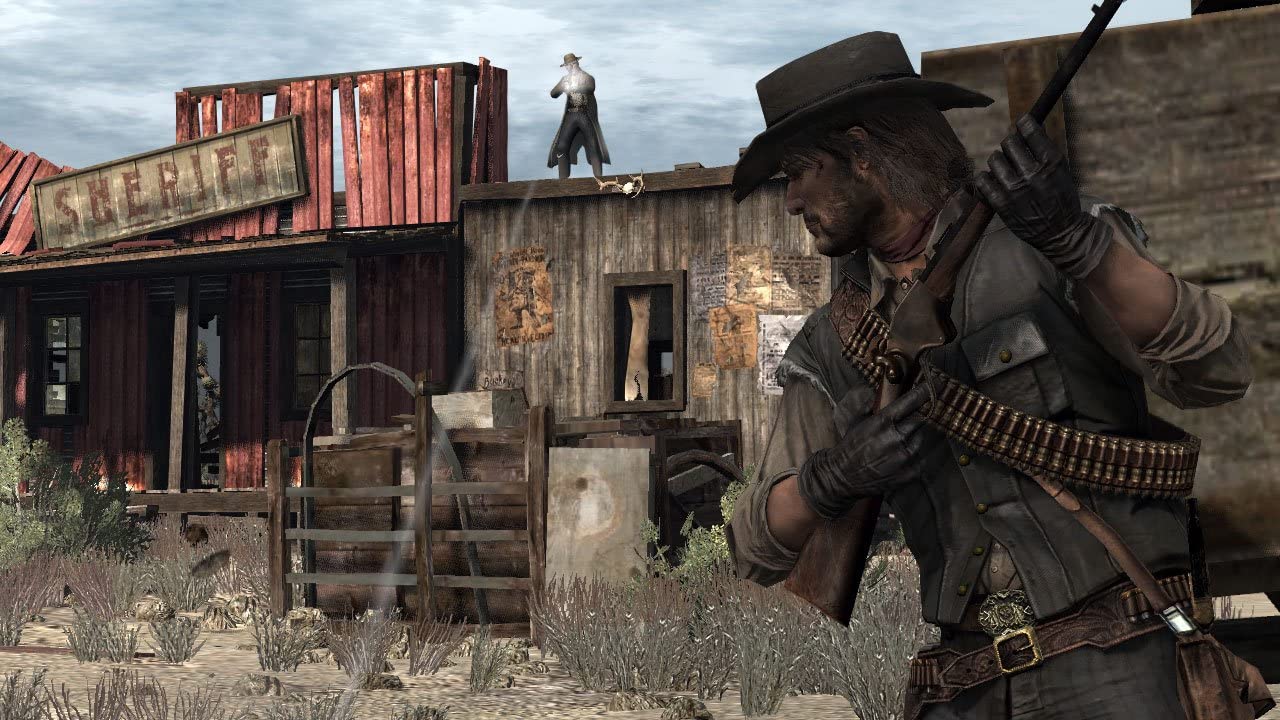 Red Dead Redemption and zombie add-on Undead Nightmare are coming to PlayStation 4 and Nintendo Switch on August 17, Rockstar has announced.
Rockstar's 2010 Western adventure, which only launched on PlayStation 3 and Xbox 360, is being ported to PS4 and Switch by UK developer Double Eleven Studios, with PlayStation 5 backwards compatibility supported.
The port is not a remaster or a remake but does include newly supported languages such as Simplified and Traditional Chinese, Korean, Polish, Brazilian Portuguese, Russian, and Latin American Spanish. It costs $49.99 on the Nintendo Switch eShop and PlayStation Store, with physical versions arriving October 13.
The trailer is below:
Rockstar gives no mention of PC or Xbox versions. Red Dead Redemption is already available on modern Xbox consoles via backwards compatibility with the original Xbox 360 version. However, the lack of a PC version, which Rockstar has never officially released, is sure to come as a disappointment.
Red Dead Redemption introduces series star John Marston as he journeys across the American west and Mexico to track down the last remaining members of the notorious Van der Linde Gang. The events of 2018's Red Dead Redemption 2 lead directly into the story of its predecessor.
Red Dead Redemption on Nintendo Switch and PS4 also includes Undead Nightmare, the story expansion that sees Marston fight to survive the zombie horde.
Wesley is the UK News Editor for IGN. Find him on Twitter at @wyp100. You can reach Wesley at [email protected] or confidentially at [email protected].